Google Chrome is my favorite browser, and I use it as my primary web browser on my Windows 10 PC. Several customizations are possible in the Chrome browser, and even it is fast. For instance, we can enable dark mode, view saved passwords and also features Enhanced Safe Browsing. Tab Search and Reading List features recently added in the Chrome browser to enhance productivity.
Features and customizations in the Chrome browser are not limited to what I have mentioned above. Chrome browser also allows you to set the dark mode for Web Contents.
One of the things you might have already noticed is the New Tab page background image. When you open a new tab in the Chrome browser, it loads an image or picture in the background that looks pretty nice. If for any reason, you want to disable the background image from loading in the background of the Chrome page, you can do the same by referring to this post.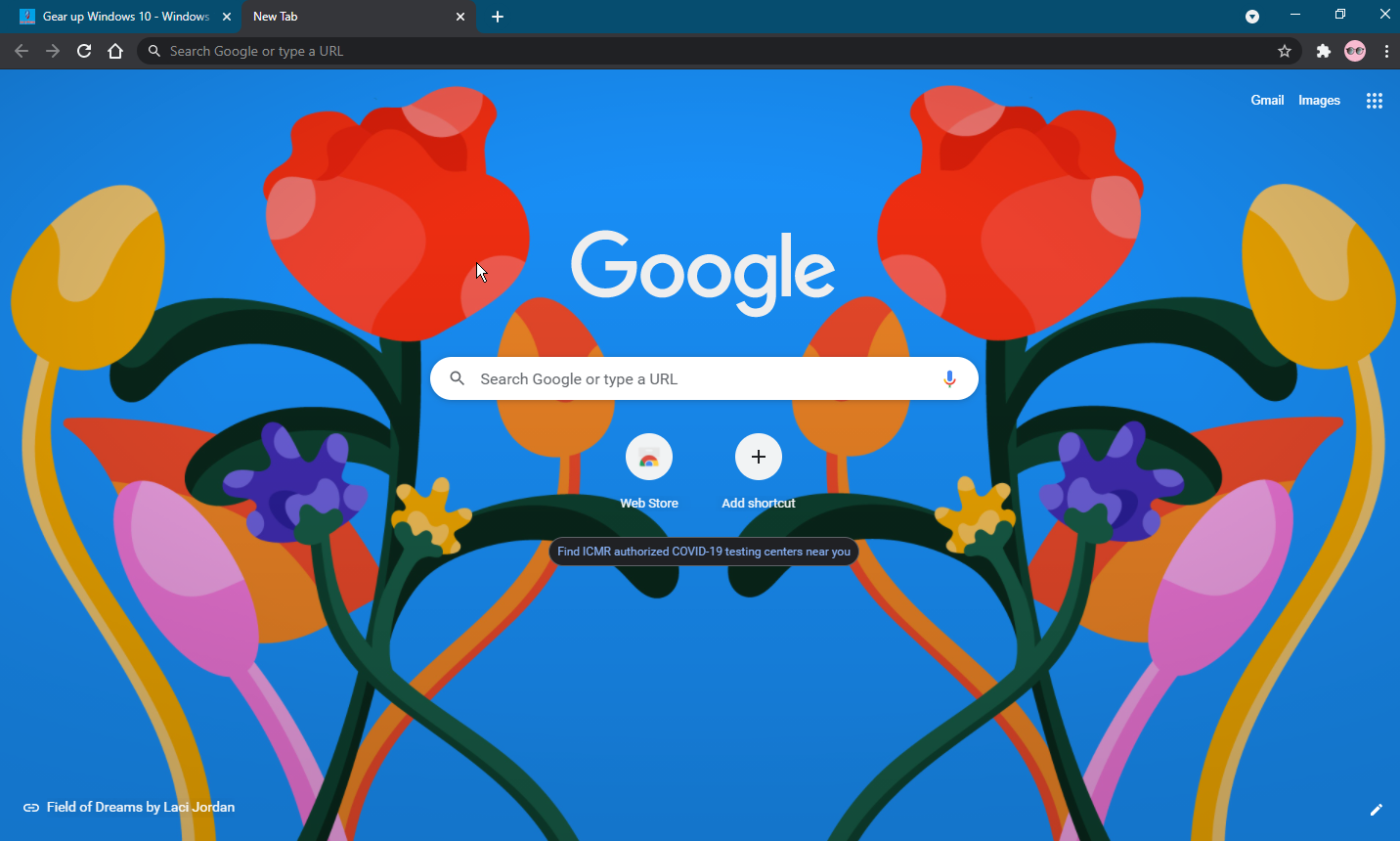 There is no need for technical knowledge, or any third-party extension or add-on is required to remove the background picture from the New Tab of the Google Chrome browser.
How To Eliminate or Disable Chrome New Tab Page Background Image?
To remove or disable the Chrome New Tab page background, perform the following steps:-
Step 1. Open a New Tab in Chrome web browser and look for a pencil icon on the bottom right corner of the page. Click on the pencil icon.
Step 2. In the pop-up Customize this page window, click on the Background tab.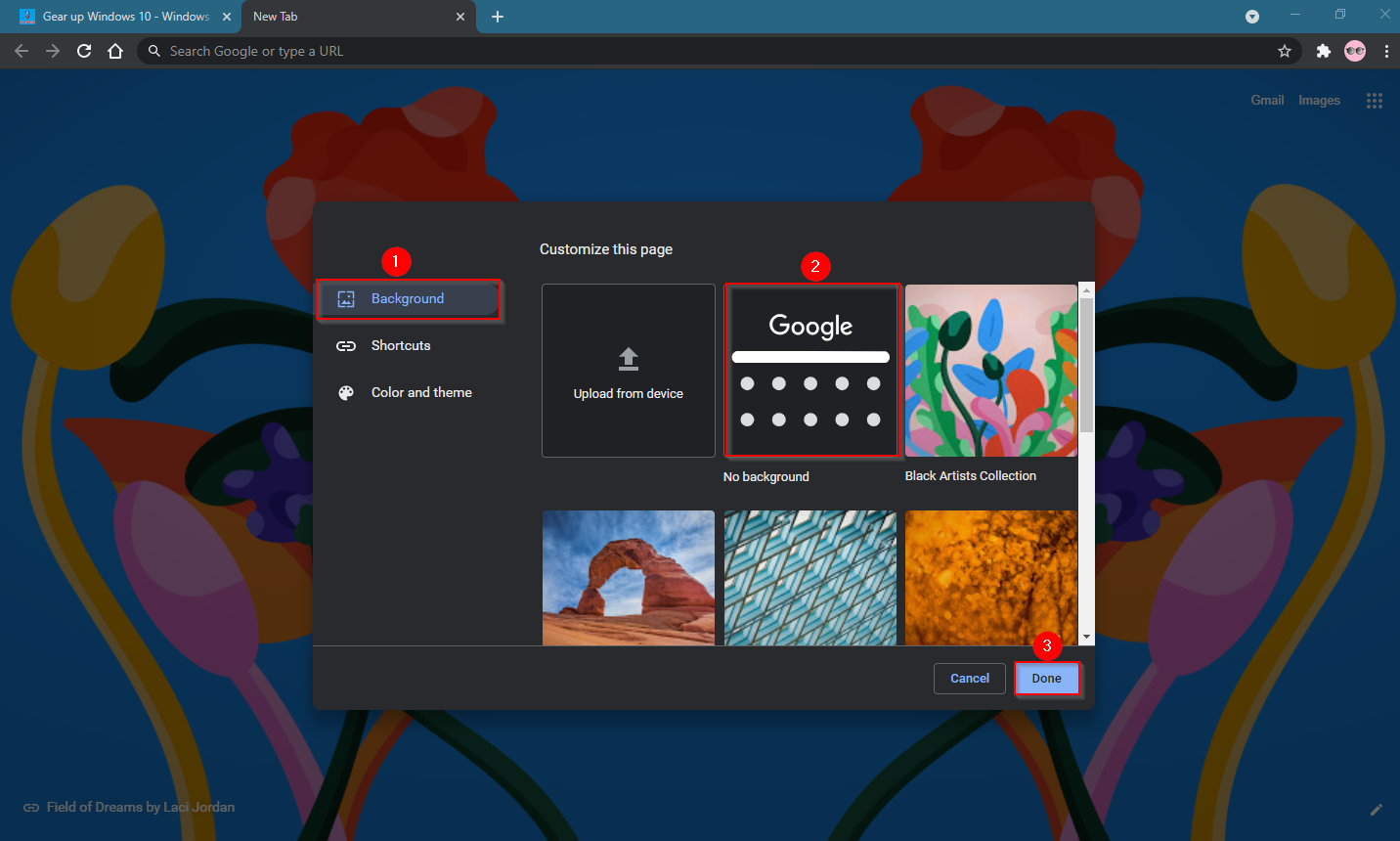 Step 3. Select the "No background" option.
Step 4. Click the Done button.
Now open a new tab, you will see the newly opened tab without any background image, which means back or white background according to the customization of Chrome.
To set or enable a background image in the Chrome New Tab, perform the above steps, and in step 3, select an image or picture which you like to see as a background image on the Chrome web browser.
That's all!!!