Finally, Windows 11 was released by Microsoft on 4 Oct 2021; however, it was scheduled to final launch on 5 Oct 2011. Then, I tried to update Windows 10 to Windows 11 on my Intel-based MacBook Air, and finally, I was surprised. It simply refuses to install on our computer. Here is the error screenshot:-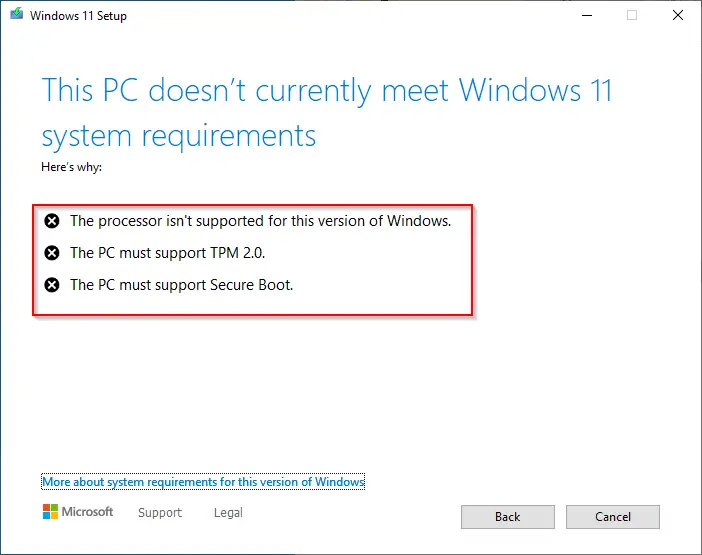 The error was simple, "This PC doesn't currently meet Windows 11 system requirements." My PC could not run Windows 11 due to these hardware requirements:-
The processor isn't supported for this version of Windows.
The PC must support TPM 2.0.
The PC must support Secure Boot.
Then, I decided to try my old method, bypassing TPM 2.0 and Secure Boot. And then, Windows 11 setup started without any error.
In this gearupwindows article, we will guide you with full details to quickly bypass these errors and install Windows 11 on an unsupported computer, even on an Intel-based Apple machine.
How to Install Windows 11 on Unsupported PCs?
Follow these simple steps to install Windows 11 on Unsupported PCs:-
Step 1. First, download a Windows 11 ISO file from the Microsoft server (The final version of Windows 11 ISO file size is around 5.2GB).
Step 2. When downloading is completed, extract its contents in a folder using WinRAR or other software. To do that, right-click on the ISO file and select the "Extract to" option.
Step 3. When ISO file contents are imported into the folder, open the "Sources" folder and delete the "appraiserres.dll." This file is 192KB in size that is responsible for checking Windows 11 requirements.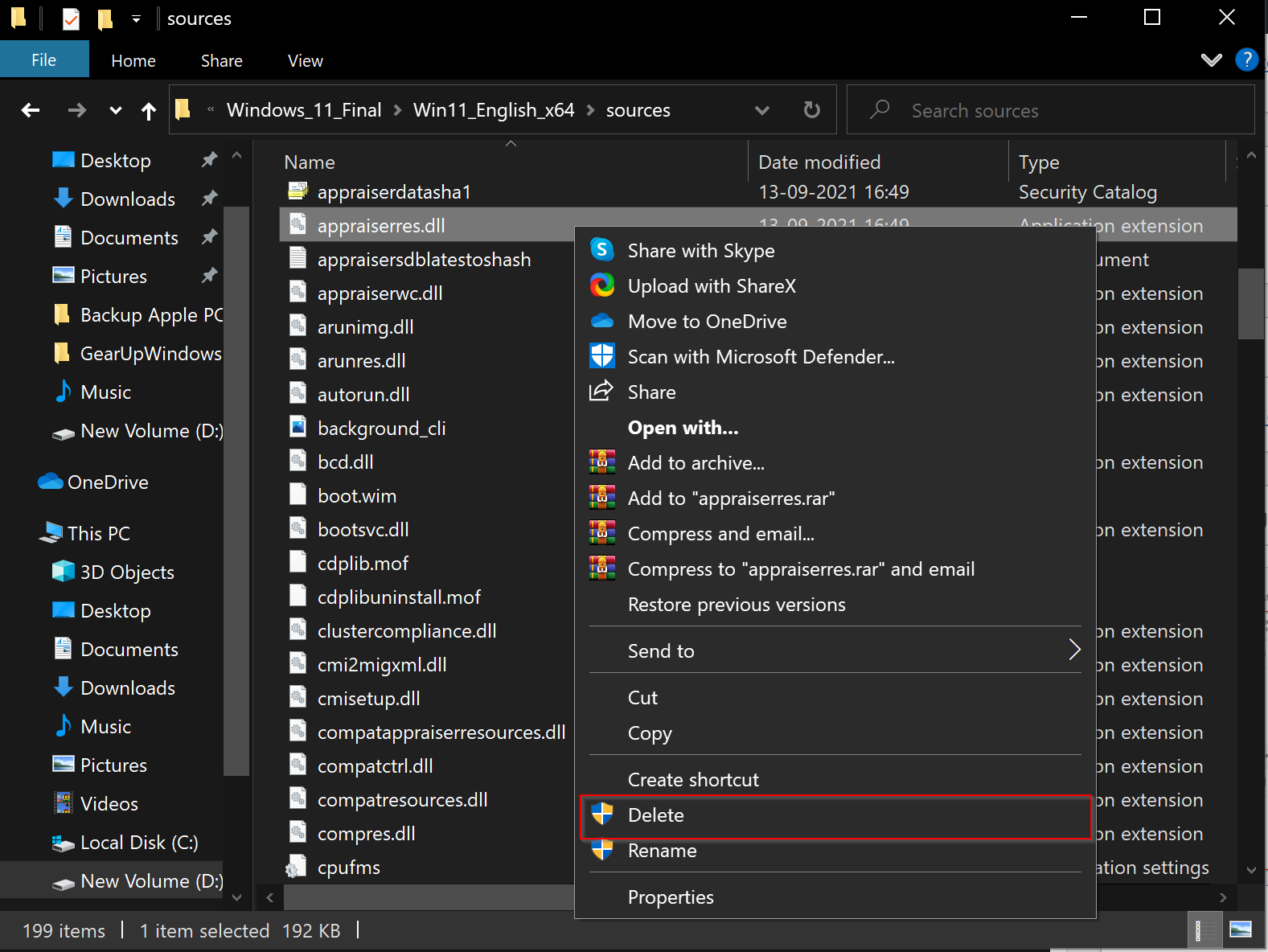 Step 4. Then, double-click on the "setup" file from Windows 11 folder to start installing it.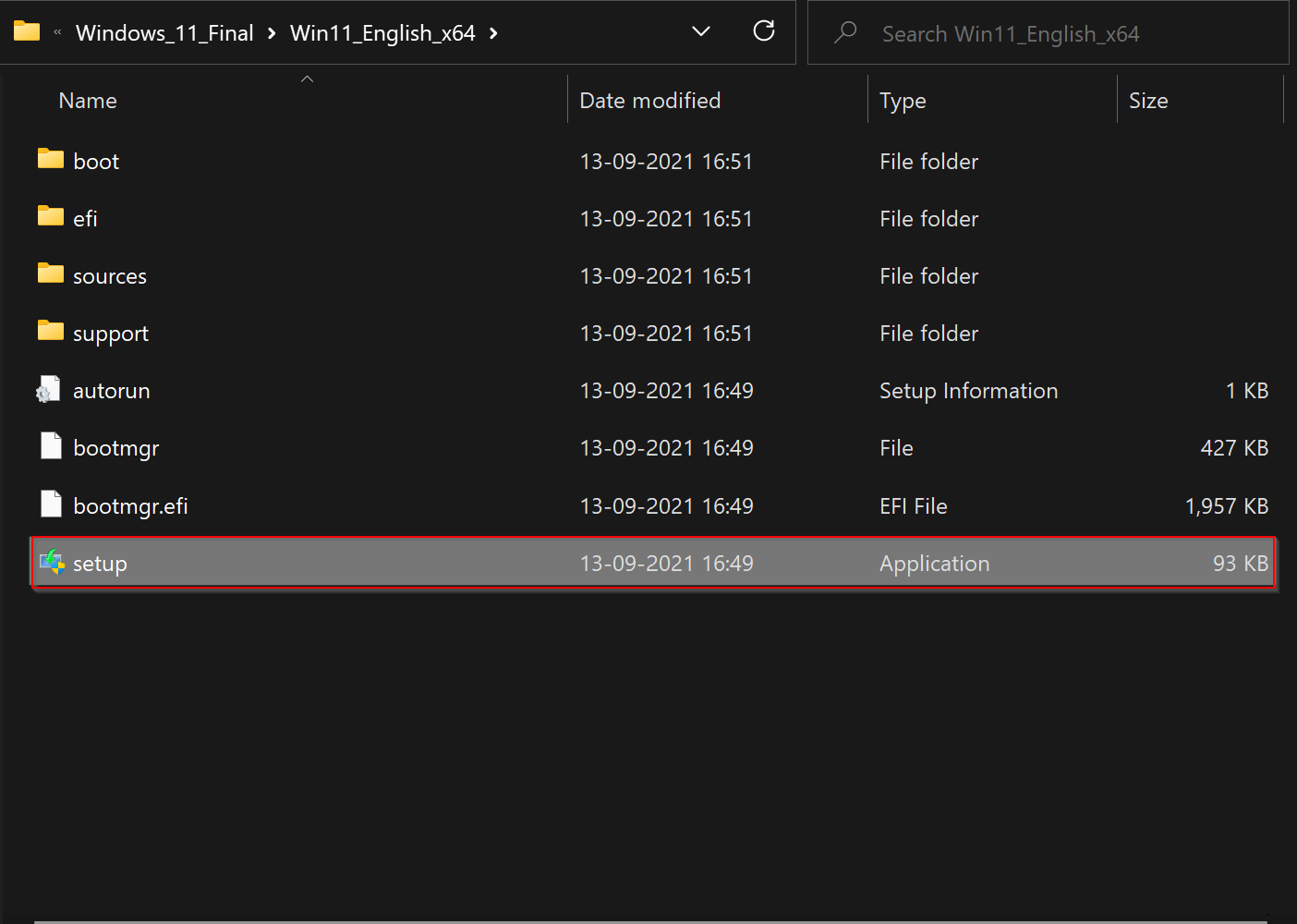 Step 5. In the "Windows 11 setup" window, first, uncheck the option "I want to help make the installation better." Then click the link, "Change how Setup downloads updates."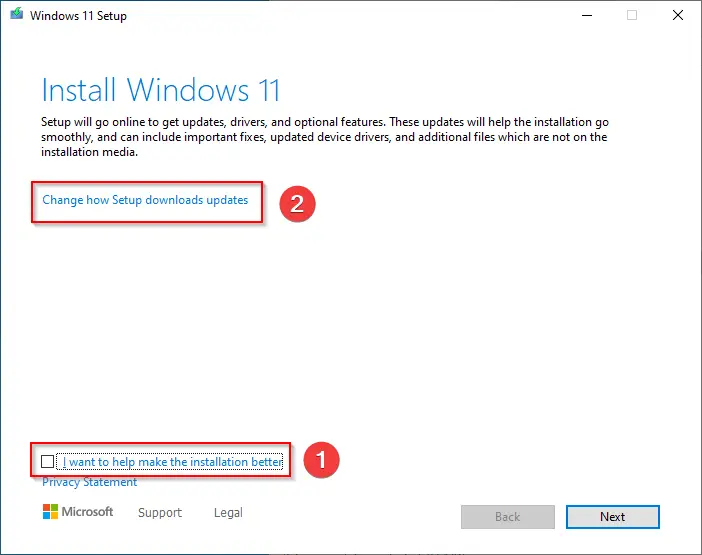 Step 6. Next, select the Not right now option and then click the Next button.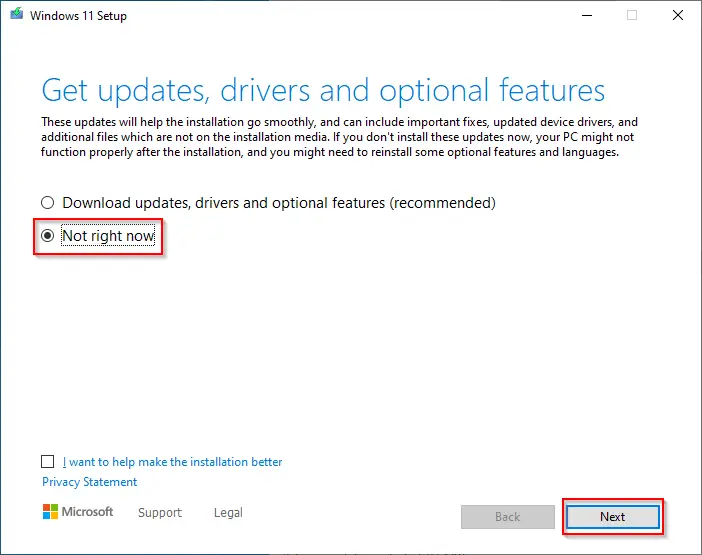 Step 7. When you see the "Applicable notices and license terms" header, click the Accept button at the bottom.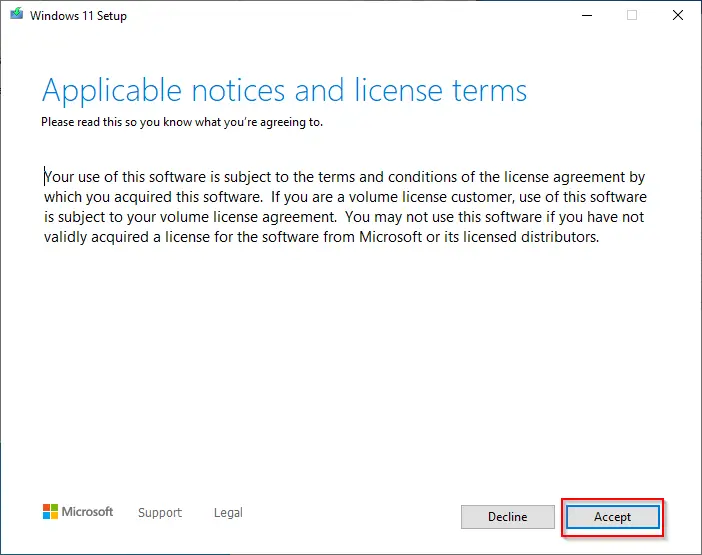 Step 8. In the next window, leave the options "Install Windows 11" and "Keep personal files and apps" checked. Then click the Install button. If you want to clean install, uncheck both options. It will erase the Windows 10 drive (Usually the "C" drive).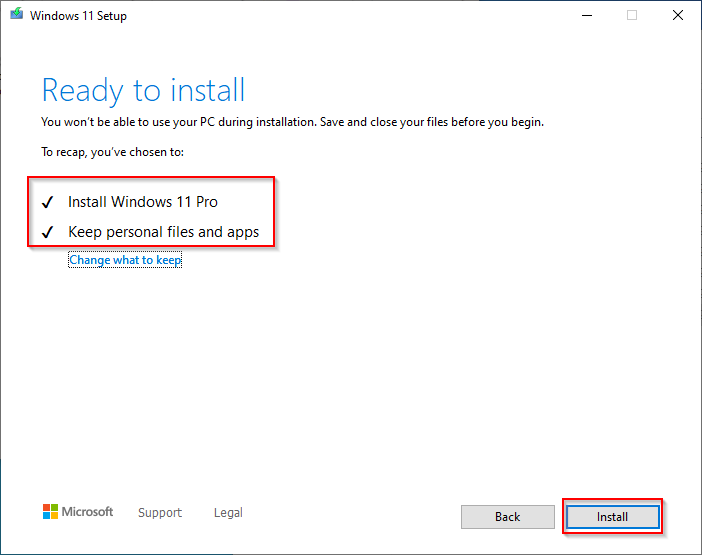 That's it! Now, Windows will prepare itself, and your computer will be updated from Windows 10 to Windows 11. It may take a while, depending on the speed of your PC.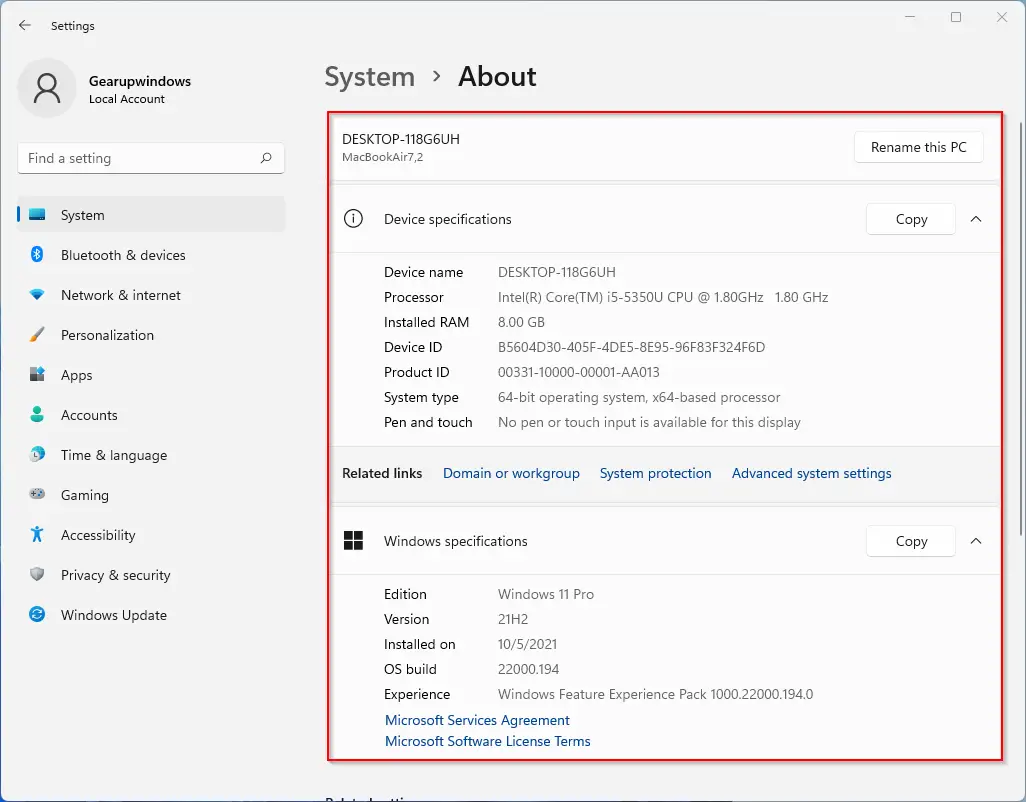 You might also be interested in the Windows11Upgrade freeware tool that bypasses Microsoft's Windows 11 minimum hardware requirements and allows you to upgrade from Windows 10 to 11.
Conclusion
In conclusion, if you have an unsupported PC or an Intel-based MacBook Air that does not meet the minimum hardware requirements of Windows 11, you can still install the new operating system by following the steps outlined in this article. With a Windows 11 ISO file and a few modifications, you can bypass the errors and upgrade your computer to the latest Windows version. However, keep in mind that this method may not be officially supported by Microsoft and could potentially cause issues with your system. As always, proceed at your own risk and make sure to back up your important files before attempting any major system upgrades or modifications.