We always recommend keeping updated Drivers on Windows PC to gear up the performance of your computer. There is a command-line utility on Windows 11/10 to backup and restore the Drivers on your computer or laptop. If you don't prefer to use the command-line utility, you can use Double Driver or DriverBackup freeware to automate the process. Manufacturer of motherboard and CPU chip also provides their own utility to keep your Windows PC updated. For example, for AMD hardware, you can use AMD Driver Autodetect, and for Intel, you can use Intel Driver & Support Assistant. You can also download the official drivers for the NVIDIA device for Windows 10/8/7.
It is always recommended to download and install the latest drivers from the manufacturer website's; however, if you don't want to check the manufacturer's websites repeatedly, you can automate the process using a third-party tool. Driver Easy is a freeware tool that helps you to keep your PC updated with the latest drivers.
Driver Easy for Windows 11/10
To keep your PC updated, download the Driver Easy software and install it on your PC. Once Driver Easy is installed, double-click on Driver Easy shortcut from the Desktop shortcut icon to run it. Click the Scan Now button to scan your PC. It will scan each component of your computer or laptop and represent a list of outdated drivers.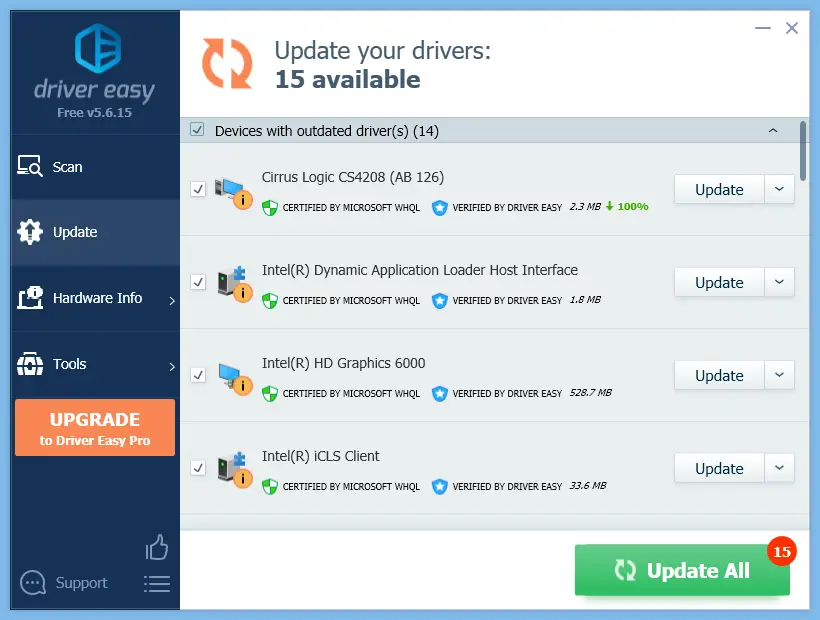 Once you get the list of outdated drivers, click on the "Update" button of the individual entry. It will download the latest version from the manufacturer's websites, and you can update your PC manually through the Device Manager. There is also a "Update All" button available, but you need a paid version of the "Driver Easy" utility.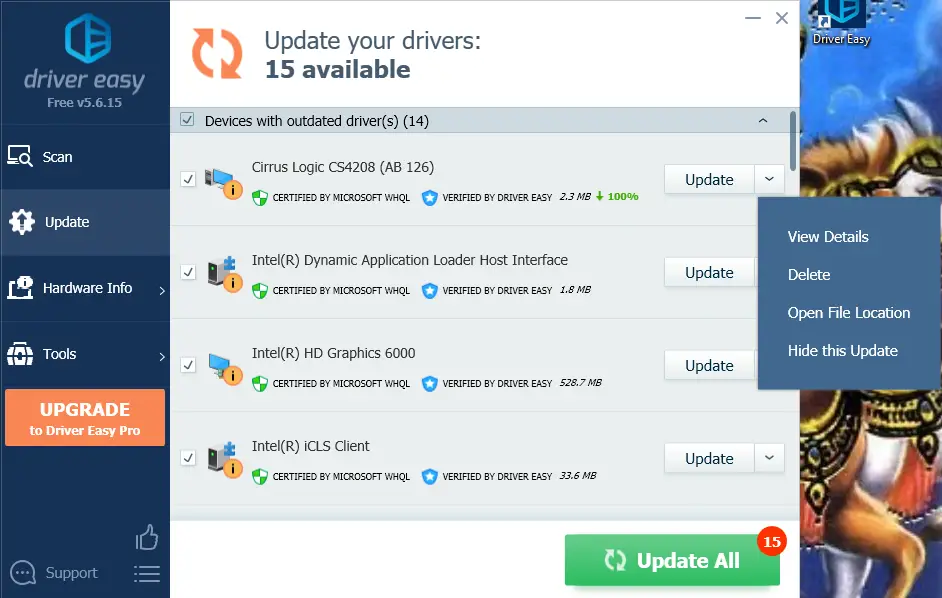 Clicking on the drop-down next to Update will provide additional options like View Details, Delete, Open File Location, and Hide this Update. Clicking on the View Details option will open a new page where you can find the current driver and new driver's details.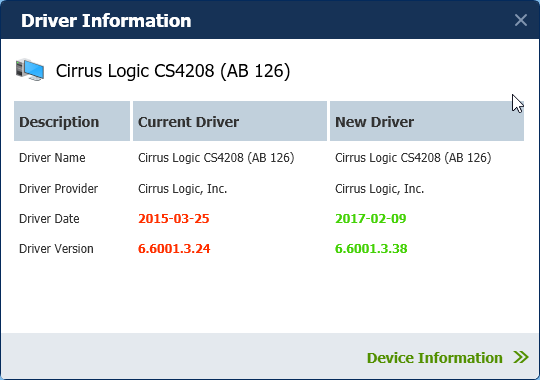 Our Opinion on Driver Easy
Overall it is a good piece of software that lets you download the latest drivers of your PC components. The only cache in the free version is you have to update the drivers using the device manager manually. It is compatible with Windows 11, 10, 8, and 7 operating systems, 32-bit and 64-bit editions.
Download Driver Easy
You can download the latest Driver Easy from its official website.