You may have noticed your computer slowing down over time; one of the main reasons is the hard drive becoming fragmented. To fix it, you can use a defrag program; one of the best free, and easiest to use is IObit Smart Defrag. With normal use, the file information on your disk is scattered in pieces across the drive; defragging puts file information back together so the Dard Disk Drives reader can work faster again while reading information. If your computer has Solid State Drives (SSD), you should not defrag it because the process can harm SSDs, but you can use the trim function of smart defrag, which is safe for SSDs.
iObit Smart Defrag
This post is dedicated to the IObit Smart Defrag application, which you can download from its official website. Here you can download Smart Defrag Free as well as Smart Defrag Pro versions. The basic difference between Smart Defrag Free and Smart Defrag Pro versions is shown below in the given chart.
There are quite a few more features on the Pro edition, but the free edition has all the features that a user generally looking for or requires. As you are up with installation, you find Smart Defrag appears to be like this.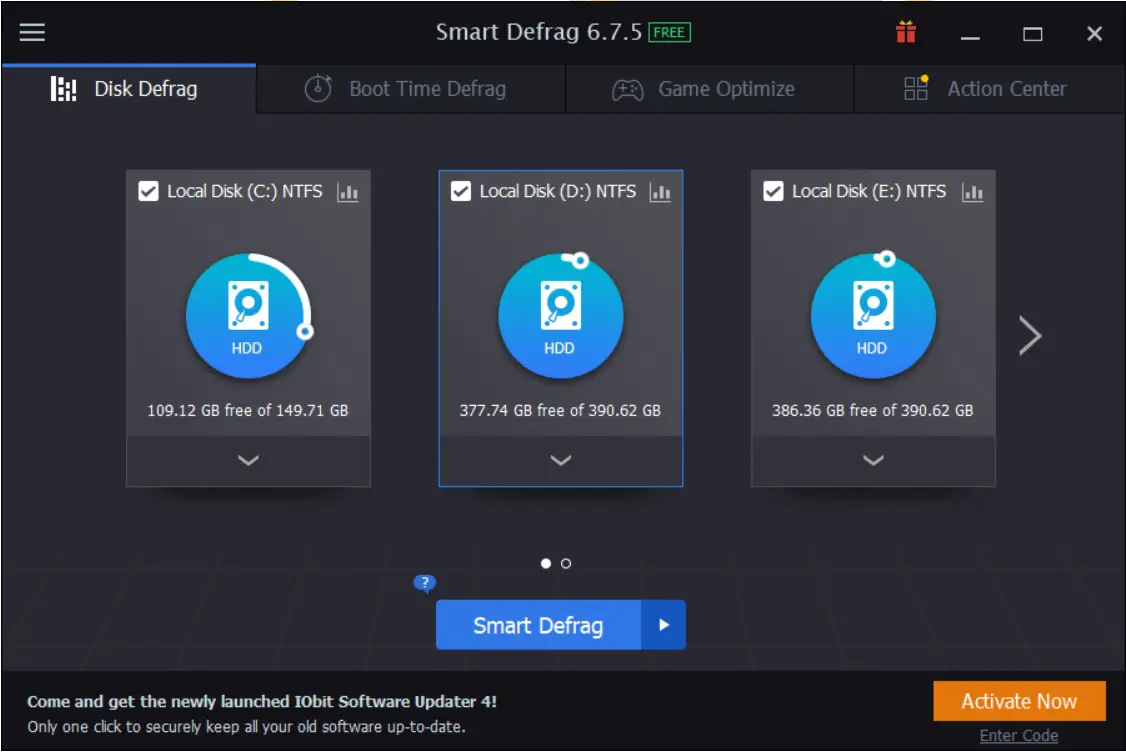 Defragmentation to the Windows Installation Directory (Usually "C" drive) is recommended frequently (even on boot time), so it will defrag those fragmented files that could not be defragged during system running. Moreover, I would suggest defragging your disk every a couple of weeks or a month and so on.
Specify files that cannot be defragmented when the system is running; add the files you want to defrag into the box. For doing this, you need to go to the Setting > Specify files > Add File.
If you go into the box for the Windows Installation Drive (Usually "C" drive) down arrow, Auto Defrag is available for the only pro edition, so we need to click on Smart Defrag and choose Defrag & Optimize.
As you hit the Defrag and Optimize button, the defrag process gets started; all the red square boxes are fragmented files, which will take a little while to complete.
Once the defragmentation process is complete, click on the Finish button.
Final Opinion on IObit Smart Defrag
iObit Smart Defrag is free to use the application, and in the free version, most user's needs are fulfilled. It is compatible with Windows 10, Windows/8.1/8, Windows 7, Windows Vista, and Windows XP (32-bit and 64-bit architectures). It comes with a modern design and is easy to operate. If your PC uses HDD (Hard Disk Drives), you would like to use a third-party tool like IObit Smart Defrag, UltraDefrag,  DiskTuna, Puran Defrag, etc.
You might be interested in our guide on defragmentation and how to use it on Windows 10/8/7?